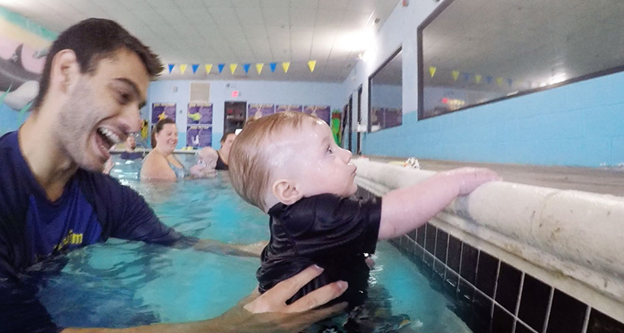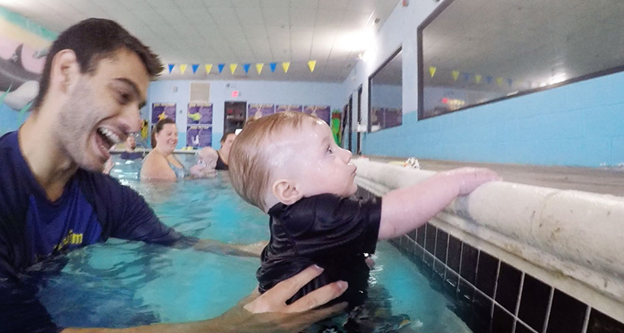 Swim lessons Recommended by AAP to help save lives. Drowning is still the leading cause of death for children ages 1-4 years. Also it's the third leading cause of unintentional injury death in children and adolescents ages 5-19 years.
Evidence suggests that many children older than 1 year will benefit from swim lessons. Thus achieving the basic water competency swim skills requires multiple lessons, parents and caregivers must decide what swim lesson options are available in their community and make sure they meet their needs and the needs of their child. High-quality swim lessons provide more experimental training, including swimming in clothes, in life jackets, falling in, and practicing a self-rescue situation.
Drowning Prevention Strategies:
Five major interventions are evidence based: 4-sided pool fencing, life jackets, swim lessons, supervision, and lifeguards.
Drowning is silent and only takes a minute. Those children with highest drowning risk are 12-36 months of age.
Parents and caregivers should never-even for a moment, leave young children alone or in the care of another child while in or near pools. That includes bathtubs, spas, lakes, rivers, ponds, or any other open standing water.
Children and parents should learn to swim and learn water safety skills.
There is evidence that swim lessons may reduce the risk of drowning.

Children need to be taught never to swim alone and never to be near water without adult supervision.
Pediatricians should work with community partners to provide access to programs that help develop water competency swim skills for all children. Pediatricians can identify and support programs to increase the access to high-quality, culturally sensitive, and affordable programs.
For more information go to: https://www.aappublications.org/news/2019/03/15/drowning031519
For more information on getting swim lessons go to: Saf-T-Swim swim lessons