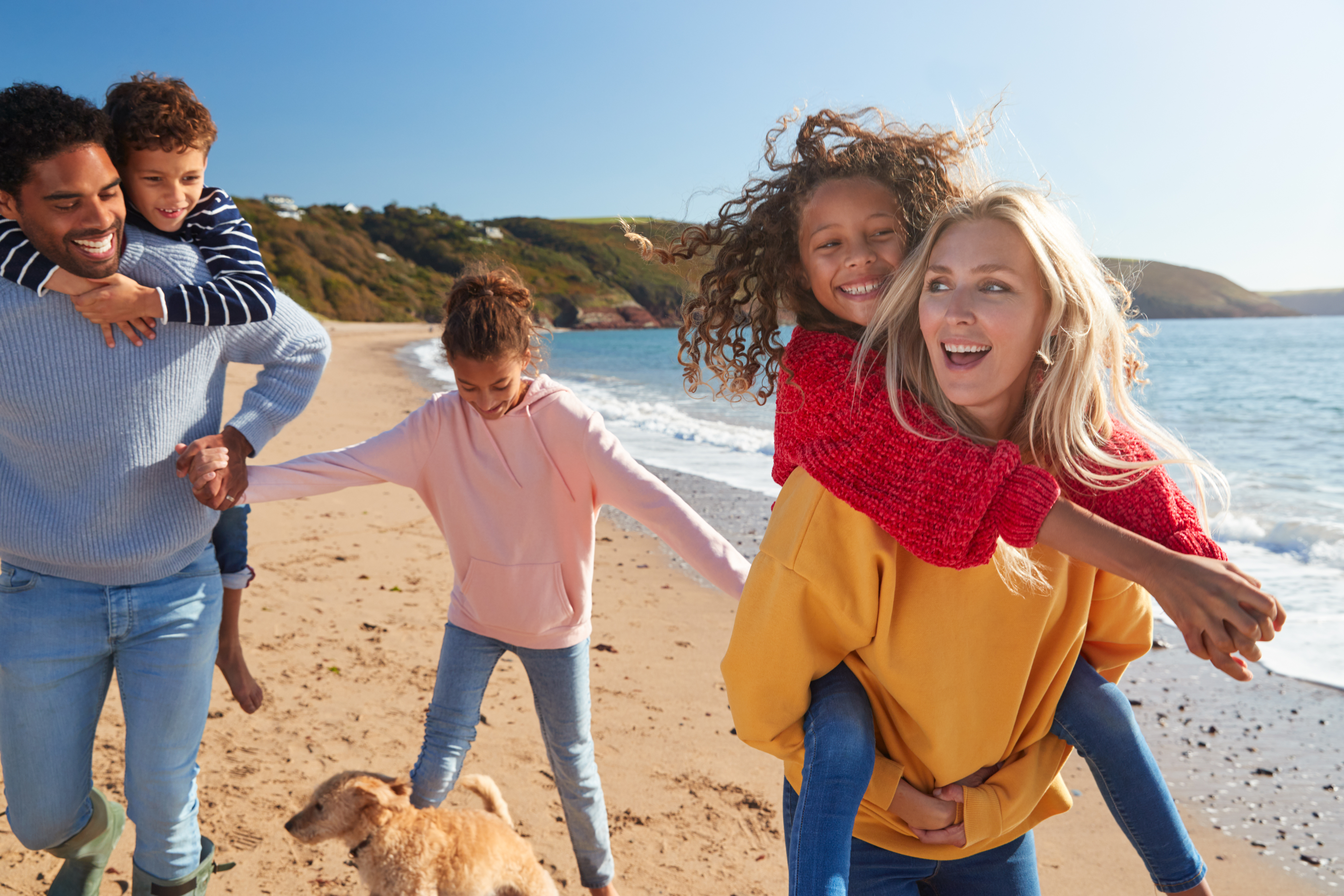 Family vacations aren't just reserved for the summer. Winter, especially during the holidays, is a great time for a getaway too. Here are five ideas for a much-needed family winter vacation.
Ski Country
Some families live for Ol' Man Winter and all those outdoor activities that he brings. Skiing, snow tubing, ice skating…you name it! You'll find all of that and so much more in Jackson Hole, Wyoming.
Ski resorts, such as Jackson Hole Mountain and Snow King, offer thousands of acres of fresh powder for skiing, whether you're a beginner or a seasoned skier. Sites for snowboarding, tubing, and even an ice-skating rink present a variety of winter activities.
Hop aboard the Jackson Hole Aerial Tram for some magnificent views of the Teton Mountains. Or visit the Granite Hot Springs. This thermal pool reaches temperatures of 112 degrees during the winter.
After a day on the slopes, get your culture on (as you warm up) indoors at the Jackson Hole Playhouse for dinner and a show.
The Sunshine State
If you need a break from winter weather, along with a healthy dose of vitamin D, visit Florida for endless sunshine-soaked opportunities.
A trip to any of the Florida Keys offers up some rest and relaxation. Start with a breathtaking ocean-view drive along U.S. Route 1 – it's only 126 miles to Key West!
On the way to Key Largo, visit the John Pennekamp Coral Reef State Park. You can see the colorful coral reefs from a glass-bottom boat tour. If you're feeling adventurous, go for the up-close view by scuba diving or snorkeling. Canoeing and kayaking the waters is another popular activity. There are also walking trails and a beach for swimming.
Key West offers a plethora of family activities. Take a boat tour to see dolphins, explore museums, or have a relaxing beach day. Don't forget to visit the southernmost point in the continental USA for a family picture!
Beaches are plentiful throughout Florida. Some of the most popular beach destinations include Clearwater, Destin, Cocoa Beach, South Beach, and Daytona. Speaking of Daytona, if you visit in February, why not take in the Daytona 500 – the Great American Race!
Bahamas
Sunny beach weather isn't restricted to the U.S.A. The Bahamas is a popular vacation spot known for their white sandy beaches and duty-free shopping. The Atlantis, Paradise Island Resort has all the amenities to make your vacation complete!
You can tee it up at their golf course or try your luck at in the casino. But the biggest family draw is Aquaventure. This Mayan-themed water park has eight water slides and a lazy river. The resort is also home to an open-air marine habitat that includes sharks, eels, piranhas, and rays.
Disney Vacations
No family vacation list is complete if it doesn't include a trip to the ultimate family fun park created by Walt Disney.
Disney Land
Located in Anaheim, California, the Happiest Place on Earth includes such rides as Big Thunder Mountain Railroad, It's a Small World, Pirates of the Caribbean, and Space Mountain. Also explore attractions such as Tomorrowland, Fantasyland, Adventureland, and Main Street, U.S.A.
Plus, Anaheim is only an hour away from Los Angeles and all that Southern California has to offer for family fun.
Disney World
Moving to the east coast, Orlando, Florida is home to Disney World.
The bigger of the two parks, Disney World offers the same fun rides as Disney Land. But there is so much more to see, including EPCOT, the Animal Kingdom Theme Park, and Hollywood Studios.
Staycation
If a winter vacation isn't quite in the budget this year, opt for a Staycation. You and your family can have just as much fun visiting attractions within your own state.
Hit the slopes for a day trip if skiing is your thing. Play tourist if you live within driving distance of a major city, such as Chicago, New York City, or Boston. Museums, theater shows, and restaurants are all plentiful in big cities.
If the weather is too cold, hunker down in front of the TV for movies and popcorn. The Harry Potter or Star Wars sagas are ideal for a fun marathon day.
There is no shortage of great winter family vacation ideas. But no matter what you choose and where you go, the important thing is to make long-lasting family memories.