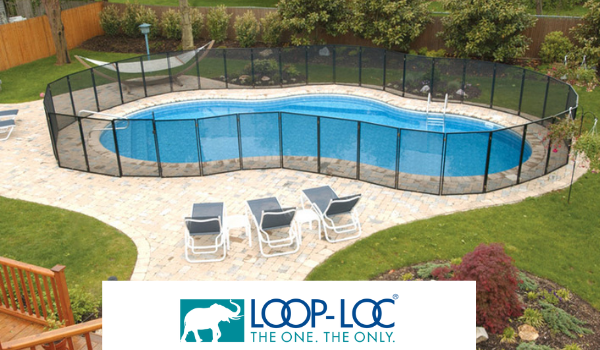 May is National Water Safety awareness month!
That means summertime water fun is right around the corner! Parents need to take the necessary precautions to keep children safe in and around the family pool. Luckily, they have plenty of help in keeping their children safe around the water.
Water Safety Experts
The Saf-T-Swim school and Loop-Loc have combined forces to keep kids safe around pools. Both companies have a long history of believing that swimming pools are ideal for family-time water fun. But they also know that pools do present a safety risk.
A Swim School Like No Other
The Saf-T-Swim school has been teaching Long Island children, and adults, how to swim for almost four decades! They value water safety as much as anyone. Knowing how to swim is a lifesaving skill.
Hundreds of thousands of families learned how to swim under the care and supervision of the Saf-T-Swim school. They use a one-on-one teaching method. Saf-T-Swim believes this is the way your child learns fastest and retains the most.
Water Safety Born from a Vision
Loop-Loc started as a way to keep small animals from drowning in a water-logged solid vinyl pool cover. The answer was a mesh pool cover that let water drain through instead of ponding.
Bill Donaton founded Loop-Loc in 1978 with five employees. Today, they're a 300-employee company located in Hauppauge, New York, selling safety pool covers all over the world except Antarctica. But the mission is still the same - safety. That message still hangs on a banner in the plant today, "The quality of the cover you make today can save a life tomorrow."
Saf-T-Swim and Loop-Loc are two companies with shared values that care about water safety. When the pool's open, knowing the people in it can swim means knowing they're having a good time. And when the pool's closed, you don't have to worry about anyone falling in when you're not looking.
Water Safety Tips
Follow these tips to keep your family safe on your next water adventure.
S - Swim Lesson (Learn lifesaving skills year-round)
P - Put away todays, put up ladder (Empty small pools, hot tub covers)
L - Life Jackets (On a boat, canoe, kayak, paddleboard)
A - Adults always watching (Establish on adult water watcher)
S - Shut all gates (Self-closing, self-latching gates, proper safety equipment)
H - How to Rescue (Throw, don't go! Know CPR and rescue skills)
Protection Layers
Parents should always keep a watchful eye on their young ones around the water. Children and inexperienced swimmers should wear U.S. Coast Guard-approved life jackets. When swimming at public venues, choose ones with a lifeguard on duty.
Other safety measures include swimming with a buddy and never swimming after using alcohol or drugs. That includes some prescription medicines.
Physical barriers are a great way to ensure safety at backyard pools. That's where Loop-Loc comes in.
Loop-Loc Pool Covers
There is no safer, or sturdier, pool cover than a Loop-Loc cover. They exceed the ASTM standards for Safety Swimming Pool Covers F I346-91. Underwriters Laboratories (UL) tested Loop-Loc covers. They are the only mesh covers in the industry to have earned the seal of approval for safety swimming pool covers.
Here are some of the reasons to select a Loop-Loc pool cover:
The light-weight material makes putting it on and taking it off easy

Their patented CABLE-LOC™ and GAPGUARD® Child Safety Intrusion Barriers close the gap created when a pool includes raised obstructions located at the cover's edge

The polyester bonded thread used in the covers is 30% stronger in thread size and produces a higher margin of safety in all seams

They use high-strength, non-corrosive stainless-steel springs for superior weight-bearing capacity

Unique brass anchors recess flush with the deck after removing the cover

Mesh construction lets rain and melting snow drain right through

High durability level backed by a 15-year pro-rated warranty and so safe, it may reduce your liability insurance
Rest assured that your pool will be securely covered, when closed for the season, or you're done swimming for the day.
Baby-Loc Removable Fencing
Fencing is another protection method to keep young children safe around a pool. Of course, parents do their best to never take their eyes off their kids. But even the most diligent moms, dads, or guardians can lose sight for a split second. Here's what makes this fence a great option:
Easy to put up and take down

Noncorrosive, rust-proof aluminum poles

Superior poly-coated, open-weave mesh black fabric offers high tensile strength and excellent UV stability

Fabric won't rip, stretch, or fade

Fabric resists mildew, fungi, and bacteria for easy cleaning

Neutral black see-through mesh doesn't obstruct your view

Meets all ASTM standards and U.S. consumer product guidelines with heights of 4 or 5 feet to better protect children

Offers the most reliable self-latching gate available
Loop-Loc offers the ideal fence to provide that extra layer of protection to put you at ease.
So as the weather warms up and the urge to swim grows, parents will want to make sure their family is safe in the water. Thanks to their joint effort, the Saf-T-Swim school and Loop-Loc are making that easy. Call the Saf-T-Swim school to schedule some swimming lessons. If you have a pool in your backyard, contact Loop-Loc today to discuss a new pool cover, a protective fence, or both.
Together, the Saf-T-Swim school and Loop-Loc are helping parents make it easier, and safer, than ever to have some family fun in the water this summer.