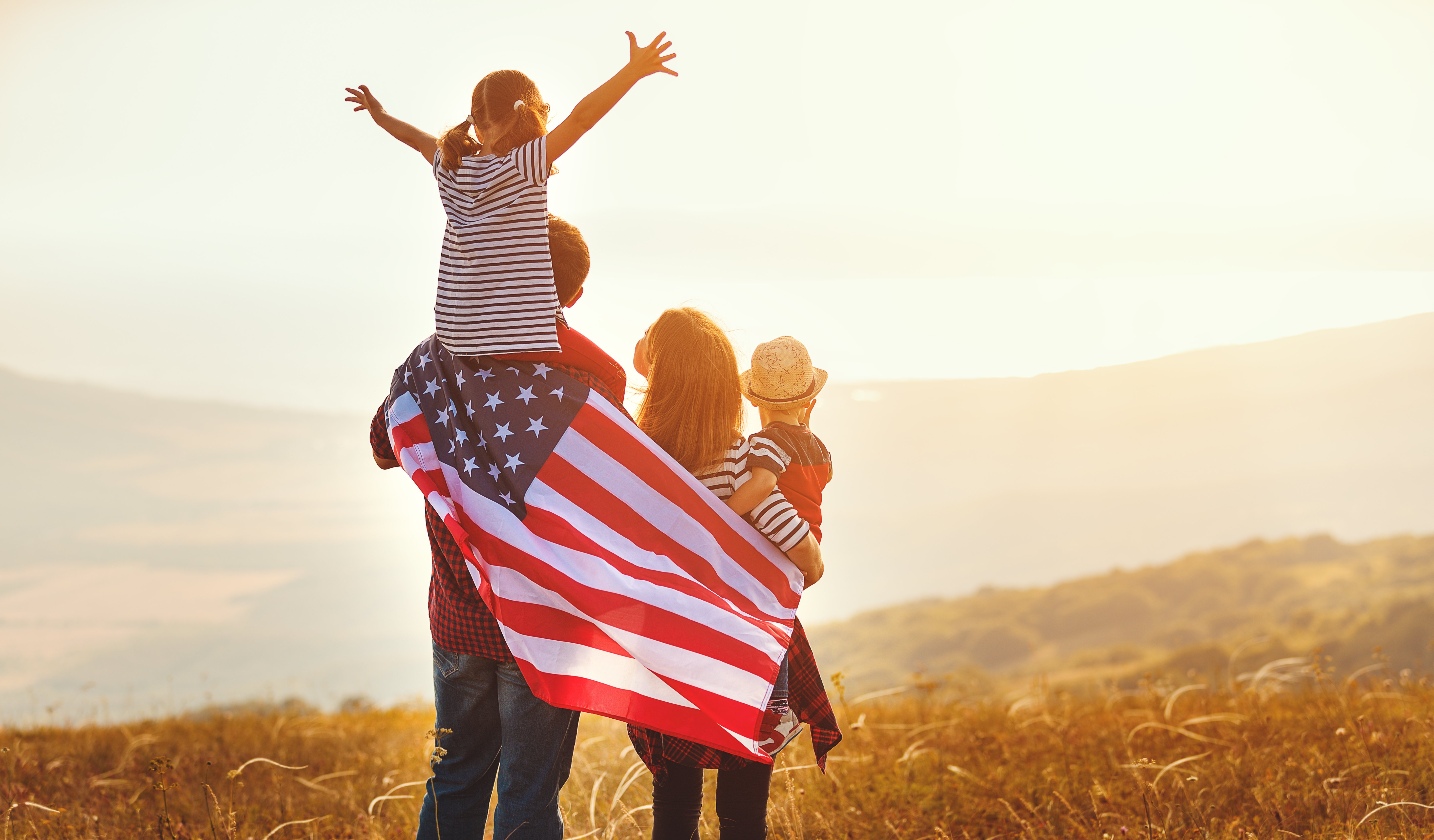 Holidays have different meanings for very different reasons. Christmas and Thanksgiving tend to be days of great joy which bring families together. Families still gather on Memorial Day. But the reason it's celebrated is much different.
Memorial Day is a somber day of remembrance for those who lost their lives in service of the United States. It's also a very important day to teach your children about.
When is Memorial Day?
Congress declared in 1971 the last Monday in May as the day to celebrate Memorial Day. Originally called Decoration Day, Congress also made it a federal holiday. Many people consider Memorial Day to be the unofficial start of summer. But it is more than that. Here are some tips on how to teach your children about Memorial Day's meaning.
Attend a Memorial Day Parade
Many cities and towns hold parades on Memorial Day. If you've never been, plan on taking the family. You'll see veterans and current military members. Perhaps a marching band playing patriotic songs. A nice way to show respect for veterans and active-duty soldiers.
Plant Flags at Military Graves
Reach out to your town's cemetery commission or the Public Works Department. Ask about volunteering to hang flags at military gravesites. Many military graves are from wars such as World War II, the Korean War, or the Vietnam War. A lot of them aren't cared for due to their age. Planting small flags is a way to beautify the graves while paying respect to the fallen soldiers.
Hang a Flag from Your Home
Many people hang flags from their homes. If you've been meaning to do so, Memorial Day 2022 is a great time to hang one. Make it a project with your kids. Hanging a flag is a way to honor the fallen on Memorial Day and year-round too. Be sure you learn proper flag etiquette. Learn how to take care of it and when not to fly it.
Donate to the United Service Organizations
The United Service Organizations (USO) have been helping military soldiers and their families for over seven decades. The USO is a combination of service associations that include the Salvation Army, Young Men's Christian Association, Young Women's Christian Association, National Catholic Community Services, National Travelers Aid Association, and the National Jewish Welfare Board.
You can purchase gifts for U.S. service members deployed around the world. Those gifts make being away from their families as they serve just a bit easier. Popular gift ideas include comfort food packages, phone calls home, and access to laptops and Wi-Fi so service members can connect with their families back home.
Hold a Moment of Silence
This is one of the simpler tributes to honor those who sacrificed their lives for their country. Gather your family and predetermine a set time for silence. Then, bow your head. Focus on what it means. Soldiers made the ultimate sacrifice and left their families behind.
Holding a moment of silence takes almost no time. But it is an appropriate way to pay your respects.
Watch the Arlington National Cemetery Wreath Laying Ceremony
There are few places in the United States as moving, and as somber, as Arlington National Cemetery. If you're local to the Washington D.C. area, make the drive and witness the ceremony as a family. If you plan on traveling to the area over Memorial Day weekend, take the opportunity to see the ceremony. Your family – especially your children – will remember the occasion for quite some time.
Don't lose focus on what the true point of the holiday is. Teach your children the true Memorial Day meaning, why the country honors the fallen, and ways to pay their respects. Those who made the ultimate sacrifice for the nation deserve it.