At Saf-T-Swim we love recognizing progress as a student develops their swimming and life-saving skills. Our unique 10 level program recognizes the key milestones in your child's progress towards becoming a proficient swimmer! Kids love to be reassured and recognized!
Has your swimmer recently completed their swim level?
Be sure to complete the Level-up Submission Form so we can put your swimmer's photo on display at your swim school!
Our Saf-T-Swim Curriculum is
Never a Secret
Our 10 Level Lesson Boards clearly outline the lesson plan to accomplish the skills needed to progress to the next level. Our passionate instructors work with swimmers one-on-one to progress through our water safety and swimming skills. Our experienced team is here to teach and celebrate with swimmers as they accomplish lifesaving skills.
We want our parents to be knowledgeable about what to expect in our lessons
In the first lesson the instructor will assess the student's capabilities and determine their starting swim level. At the end of every class the instructor will meet with you to review your child's progress. During this time, they will go over everything that the student has accomplished in this lesson and what they should expect for future lessons. During these conversations you can discuss any questions or concerns you have about your child's progress or abilities.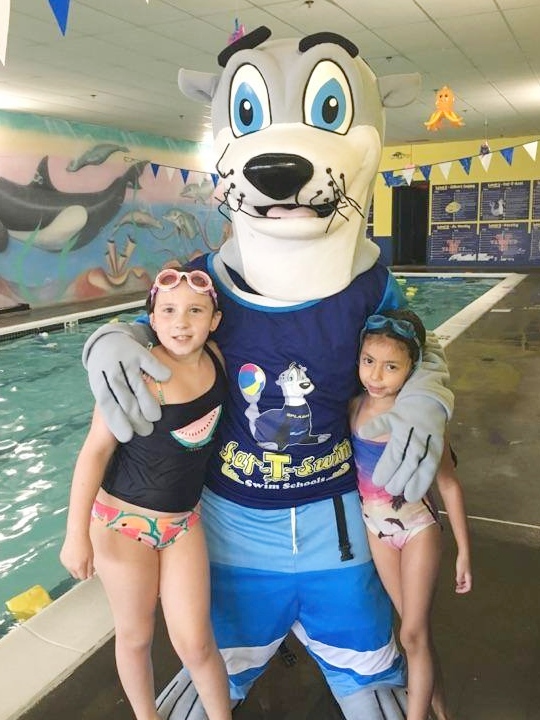 Meet Splash, our Director of Water Safety, Fun and Swimmer Recognition! Splash loves to celebrate with swimmers who are learning to love and respect the water. He's even been known to crash a few birthday parties. If you see Splash out and about Long Island, be sure to give him your best high five!
Splash
Director of Water Safety, Fun and Swimmer Recognition