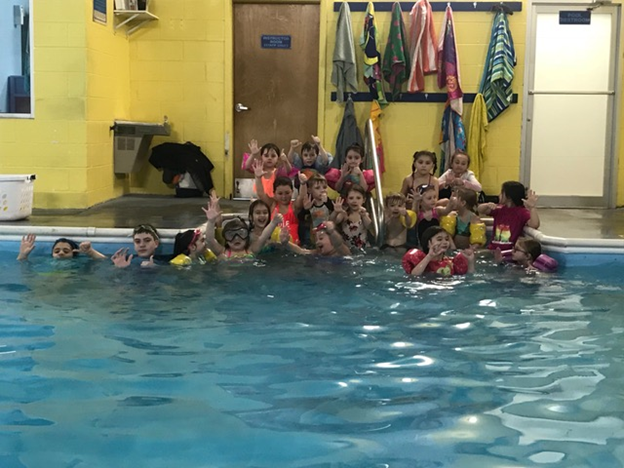 Pool Party in December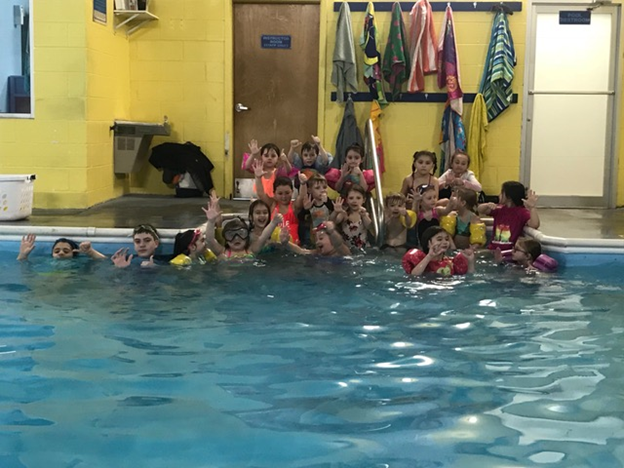 That's unusual I thought when my son first received an invitation to a pool party in December. What was even curious was that it was to Safe-T-Swim in Bellmore. I usually associate Safe-T-Swim with swimming lessons, not pool parties. Aside from this personal association I RSVP'd my son for the party. My son, who is part fish, was so excited that he was going to a pool party in the winter.
THE DAY OF THE PARTY The day of the party couldn't come fast enough. When the day of the party finally arrived, my son started counting down the time. First the hours, then minutes and approximate seconds to party time. Since the invitation didn't mention if the parents were required to participate in the pool portion of the party, I erred on the side of caution and chose not to bring a bathing suit for myself. My son, on the other hand wanted to wear his bathing suit on the way to the party. I figured since it was December in NY, I didn't allow him to. He wasn't happy with this, but he lived.
THE ARRIVAL When we arrived, we were informed that the kids could change in the locker rooms (whew, I was not required to wear a bathing suit). Once the kids were changed, they went directly to the pool area which was nice and heated. I was glad when the party hosts told us that we could hang out in the party room and watch the kids from the window. This was a nice way to observe my son without having to figure out which direction he went and with whom. My son loved the time in the pool so much he didn't want to get out, but like they say, all good things must come to an end. As the kids enjoyed pizza and cake, I reflected on the many places I've held my son's birthday parties at and realized I've never considered a pool party for him. For this honestly you don't have January pool parties in New York. However, now that you can have your child's birthday party at Saf-T-Swim, I might consider a pool party for his next birthday.
For more information about our Swim Parties: https://www.saf-t-swim.com/swim-party