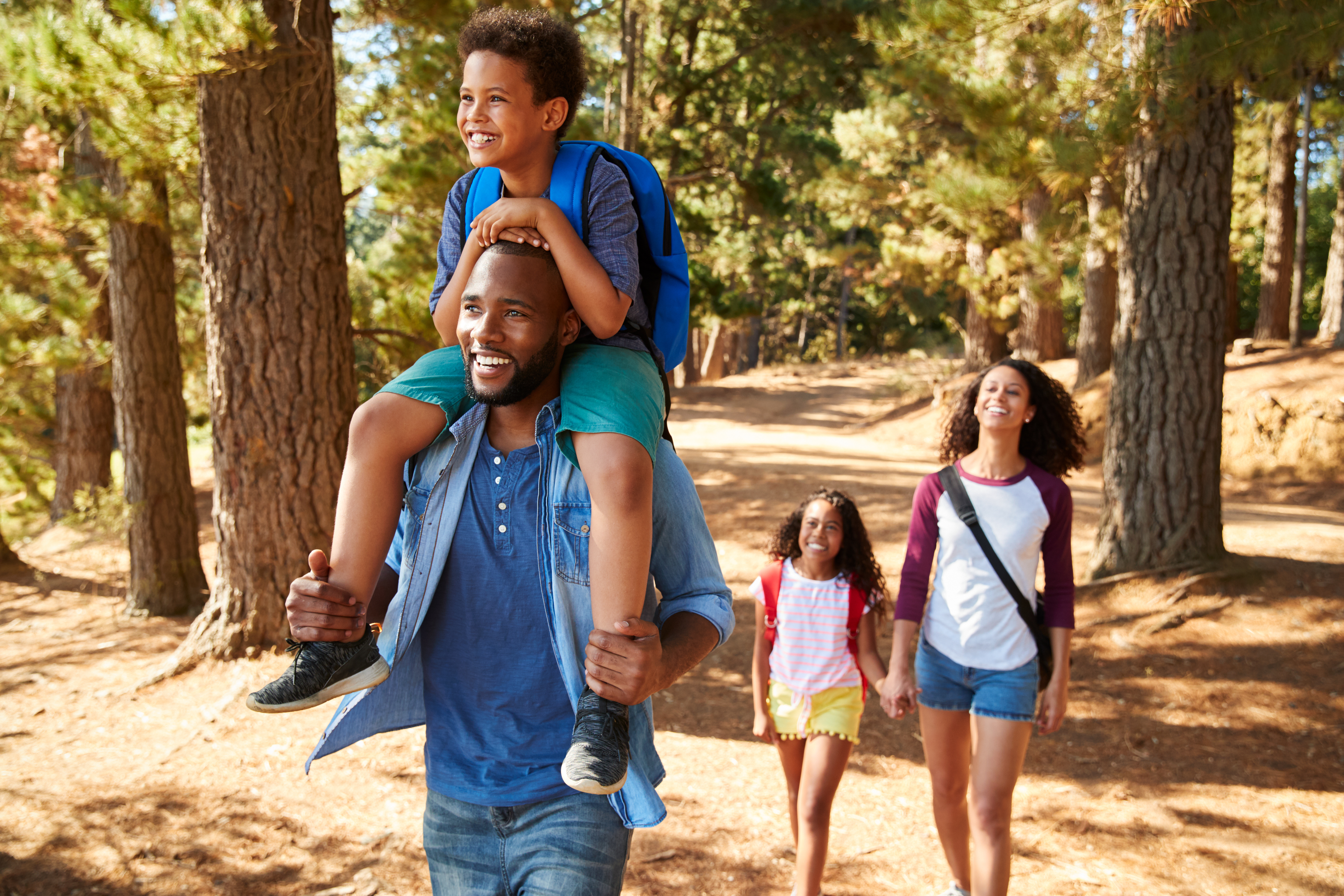 One of the best parts of a family is always having a group of loved ones readily available for the next fun adventure. Holidays, birthdays, and even game nights are just a few of the many memorable events families celebrate together. But how many of those events are centered around family fitness?
Swimming
Beach days might be dwindling depending on where you live. That doesn't mean swimming is off the table though. Instead, schedule some family swim time at your nearest SafeSplash location.
Swimming isn't just great exercise. It's a great way to stay active year-round. And learning how to swim teaches a valuable life safety lesson.
Everyone – adults included – should know how to swim. Saf-T-Swim provides swim lessons for children and parents. Families can also socialize with other families in the community during a family swim session.
Hit the Beach
A family beach day is always on the menu for those folks who live in year-round warm climates. Families who love the beach can pass an entire day soaking up the sun, sand, and surf. Ocean waves, or lake swimming, if that's your preference, sandcastles, and a good book aren't the only pastimes at the beach. Try these popular beach games:
Volleyball
Cornhole
Ladderball
Beach bowling
Kite flying
Don't forget to include a swim or two.
5K Race or Walk
Pounding the pavement in a 5K road race is another option to keep up the family health. Races, or walks, are also great ways to support charities or programs that help your local community.
You don't have to be a regular runner to enjoy a road race, especially if you're participating as a family. Start the race together and finish it together. Most entry fees earn each participant a cool race t-shirt that you can wear long after you cross the finish line.
Go for a Bike Ride
Running can be a bit taxing on the joints for some people. Bike riding is a perfectly fine alternative that still allows families to get outside and explore their communities.
Most kids learn to ride a bike at a young age – sort of a childhood rite of passage. Adults tend to stop riding bikes when they become parents. What better way to get parents riding again than by doing something that brings their children so much joy?
And it's great exercise too. Just be sure to ride safely. That means helmets, reflector pads for the night or early morning riding, and following the rules of the road. Teach your kids those hand signals too!
Hiking
Beaches and bikes aren't the only ways to maximize the great outdoors. Hiking is a wonderful outdoor activity for the entire family.
Hiking can be done on mountains, local trails, or in state parks. Whether you're an experienced hiker or just looking for a day activity, make sure you're prepared.
Pack plenty of food and water
Bring a first aid kit
Pack a torch or light (besides the one on your phone)
Map your route
Hike in a group
Know what plants are poisonous
Understand that you might encounter animals
Healthy Barbeque
No matter which activity you choose to celebrate Family Health and Fitness Day, end it with a healthy barbeque. Most people associate cooking on the grill with hamburgers and hotdogs – not exactly the best meat choices.
Instead, grill lean chicken breast or fish, such as salmon or swordfish. Skip the buns and complement your protein choice with a mixed greens salad or a side of fruit.
Regular exercise and consuming nutritious foods are keys to making sure you're a healthy family. If you're looking to improve your family fitness or you just want a fun outdoor activity, don't forget to celebrate Family Health and Fitness Day. Your family, and your health, will thank you.