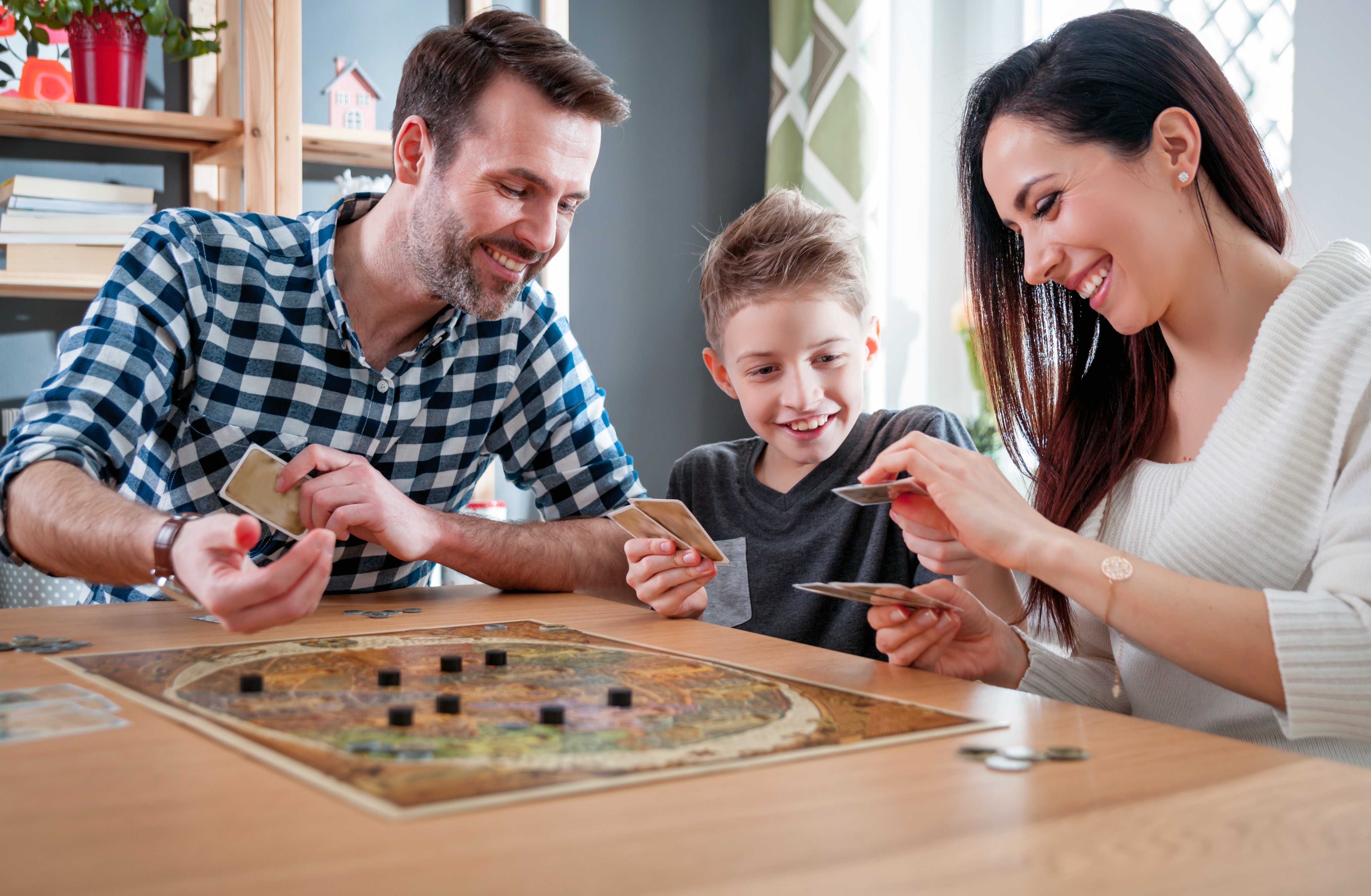 One of the best ways to spend time as a family is by breaking out a few of your favorite new and classic board games for kids and enjoying them together. But did you know that board games teach a lot of valuable skills in addition to making quality bonding time for your family?
4 Important Lessons to Learn from the Best Board Games for Kids
Board games open up so many different pathways in the brain to teach kids valuable skills and lessons that they can use for the rest of their lives. And, it doesn't even matter whether you choose funny board games for kids or more serious games that require extra thinking. Here are some of the top lessons your kiddos can learn from board games:
1. Board Games Teach Healthy Competition
Kids of any age can struggle with losing (in fact, adults can, too!). But the earlier you teach your child to win and lose gracefully, the more well-developed they can be when it comes to competition.
Board games give children space to cooperate with each other and learn healthy ways of competing. One study in the Scandinavian Journal of Psychology found that both cooperative and competitive board games brought out cooperative and positive social behaviors in young children.
A good way to ensure that your child learns healthy competition through board games is to guide them during gameplay. Model prosocial behaviors, like waiting your turn and thanking someone who helped you during the game.
2. Board Games Boost Social Skills
Many board games require communication between players. That's one reason teachers use some of the best board games for kids in their classrooms and therapists use them for therapy sessions. Some of the social skills board games teach include:
Taking turns

Following game rules

Understanding things from another perspective

Verbal skills and vocabulary

Self-control

Collaboration
Child development expert Dr. Amanda Gummer tells Brooklyn Daily Eagle, "Board games allow kids to rehearse basic social skills through play. Fast-paced, luck-based games with a focus on fun can be a great way of getting children more opportunities to play with others and begin to develop an understanding of friendly competition."
3. Board Games Can Improve Academic Skills
Depending on the board game, your child can work on their math, language, and other important skills that they use inside and outside of school. Fortunately, there are board games that meet just about any skill you want to work on with your youngster. For example, Monopoly is excellent for kids to focus on their math skills, and Headbanz helps build language skills through asking and answering questions.
4. Board Games Enhance Focus and Memory
Board games work the brain in many ways. When it's not your child's turn, they're thinking about their next move. When it is their turn, they might predict what other players will do by remembering what moves they've already made. It's constant thinking and strategizing. When these brain muscles get worked regularly, the result can be improved attention and memory.
In fact, skilled nursing facilities even rely on board games to target these cognitive functions in older adults. One scientific review found that older people with cognitive impairments or decline experienced memory and attention improvements after playing board games.
Help Your Child Learn Important Lessons with Fun Board Games for Kids
The best way to make sure that your child learns from board games is to play with them. You can role model good sportsmanship, ask questions that get their brains thinking, and guide them toward problem-solving on their own. Whether you're working on reducing screentime or want to add more family bonding time into your family's routine, playing board games together is one of the best ways to do it.